***Check out the video from the 2016 show!***
**IMPORTANT ANNOUNCEMENT FROM THE CAR SHOW CHAIRMAN**
Dear All,
On behalf of Larry, Chairman of the 2020 Time Travellers Car Show and the 2020 Car Show Committee we wish to advise that a difficult decision was reached earlier today to cancel the 2020 version of the Time Travellers Annual "Doin' it on the Grass".  This was not an easy decision to make however the committee felt it was the right ethical/morale decision to make.  This is a big show and we cannot risk exposing our guests, our Club, our amazing entertainment, or our exhibitors to COVID.
This decision was not made lightly and the Car Show Committee wishes to share with you, on a positive note,  the 2021 show is already 60% organized, with every indication that its going to be spectacular.  Myself and the Board, take our hats off to this fine, dedicated group of individuals who tried so hard to push this over the line for their Club, for you, for the City of Airdrie and for everyone who expressed an interest in going up against the odds.  Please join me in applauding the efforts of the amazing collective group of folk.
To end on a more positive note, there are plans underfoot for a "Last Hurrahh" for 2020 with either a poker run or a bingo run on Saturday, September 26th, weather permitting.  $5.00 entry fee, no time limit, with a 50/50 draw to top it all off.  Watch for further details on this right here.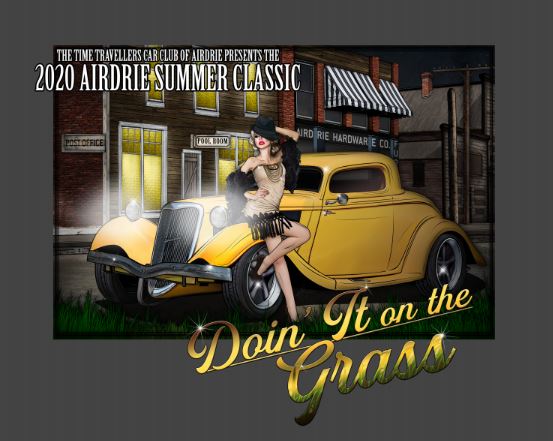 THIS YEAR . . .
Is going to be different! Please check back often as details will be posted as they become available.
The show is slated to take place on Saturday, September 26, 2020 in NOSE CREEK PARK. The front gate opens to pre-registered participants at 7:00 a.m. and non pre-registered participants at 8:00 a.m. Entry is $15 and registration runs from 8:00-noon. For spectators the show runs from 10:00 a.m to 4:00 p.m. There is no admission for spectators however a food bank donation is requested. Every food or cash donation to the Food Bank gets a ballot to vote on the entry to win the Airdrie Food Bank People's Choice Award!
Many thanks to all of our
amazing sponsors

---
How to Find Us – Nose Creek Park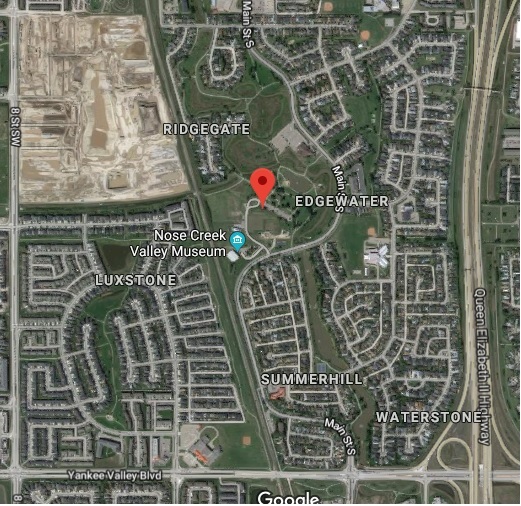 Information about this year's show
Proceeds from this year's show will be going to:
Stay tuned for an updated list!
2020 Awards

Stay tuned for an updated list!
We would like to thank the following major sponsors for helping us bring this great show to the community and helping out these charities in need: Airdrie Autobody, Airdrie Truck Accessories, All Fitts, Davis Chevrolet, Integra Air, Sierra Springs Dental, Airdrie Honda, Bumper to Bumper, Cam Clark Ford, Visions, Bambino's, Boston Pizza, Magnetsigns Airdrie, Here's the Scoop, Trophies Plus, Calgary Silkscreen, Koverall Industries, Paron Collision & Paint, Hampton Inn & Suites. And a really big thank you to Jason Brown for this years artwork design!!
Sponsor, Vendor and Media Inquiries