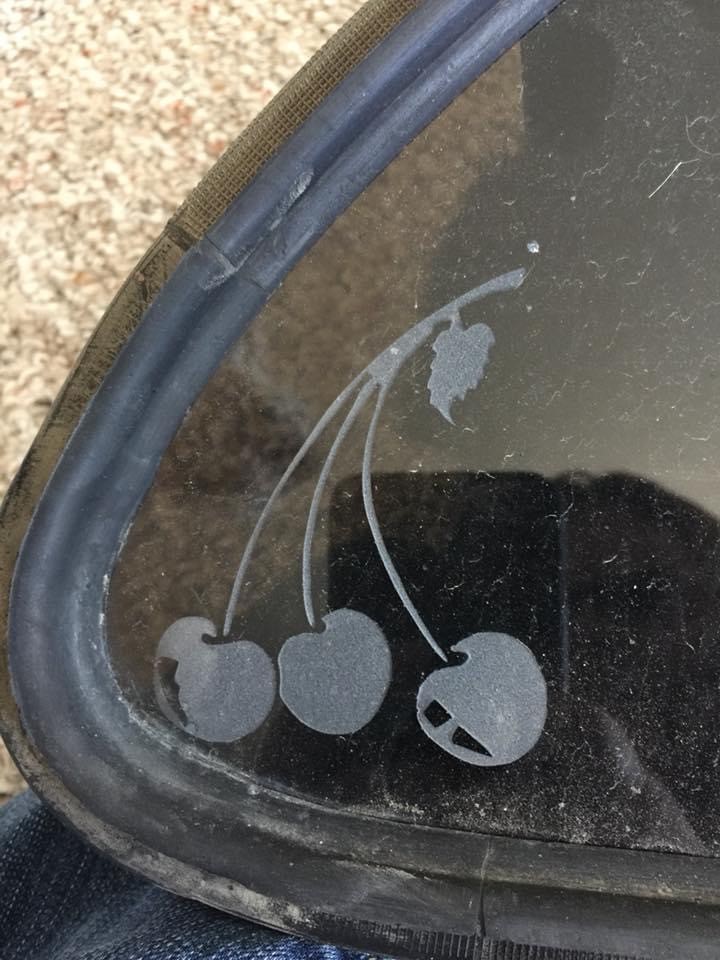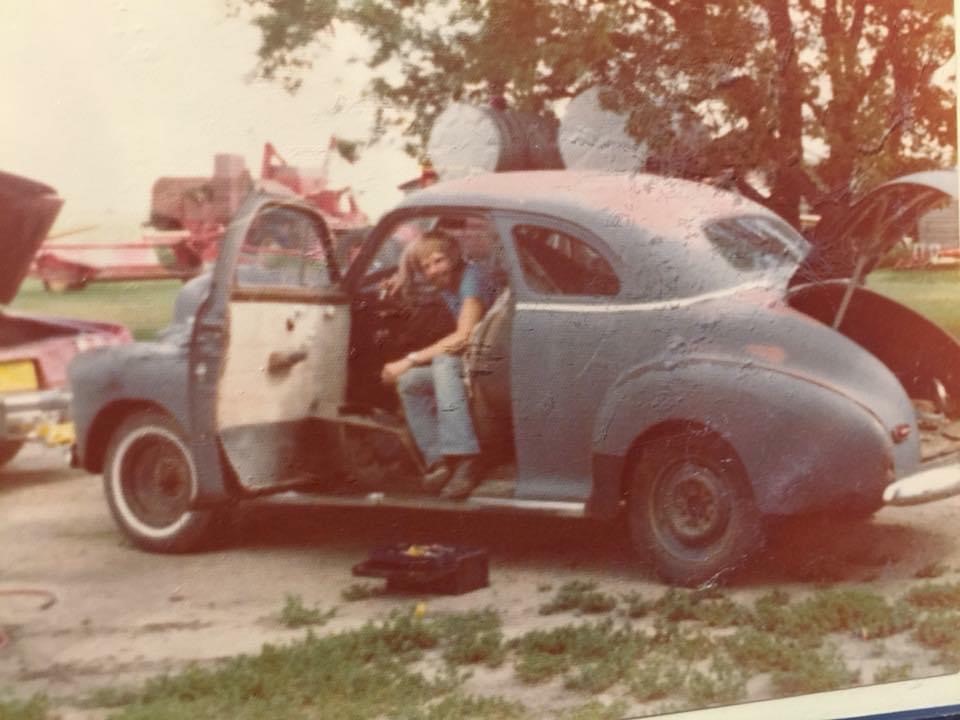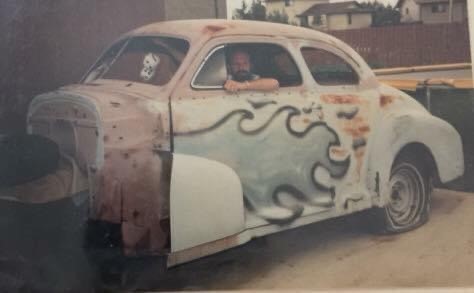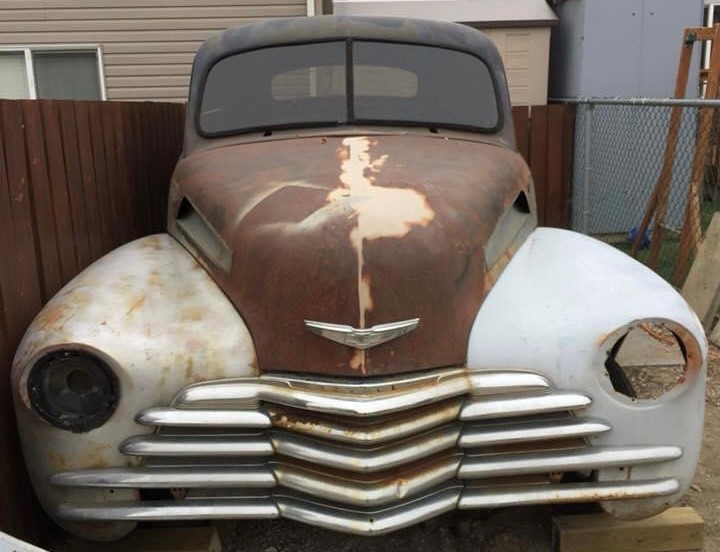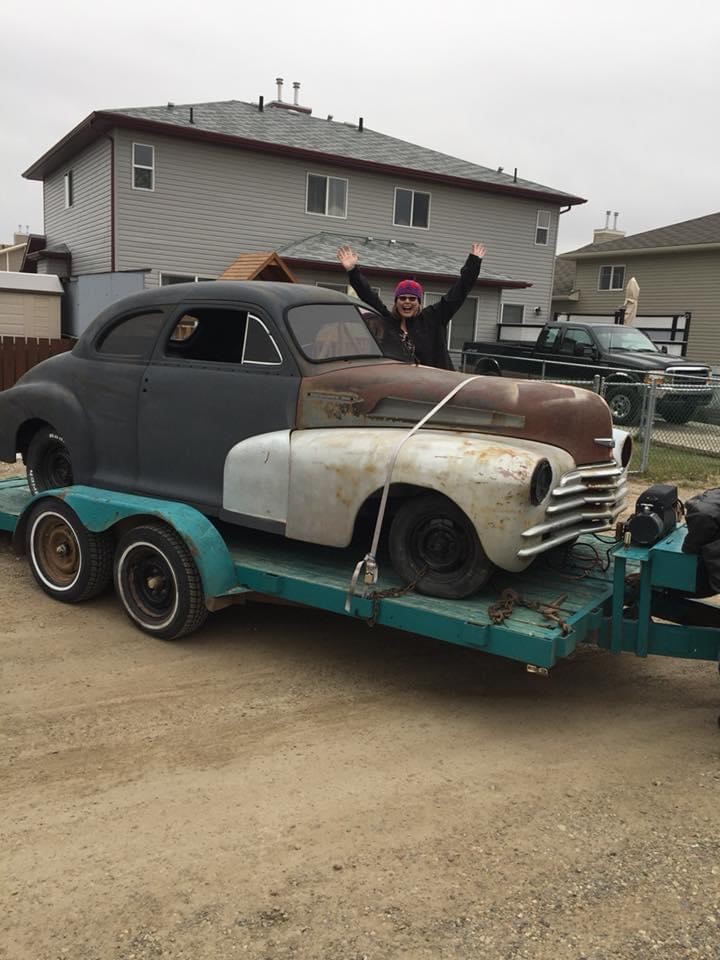 ---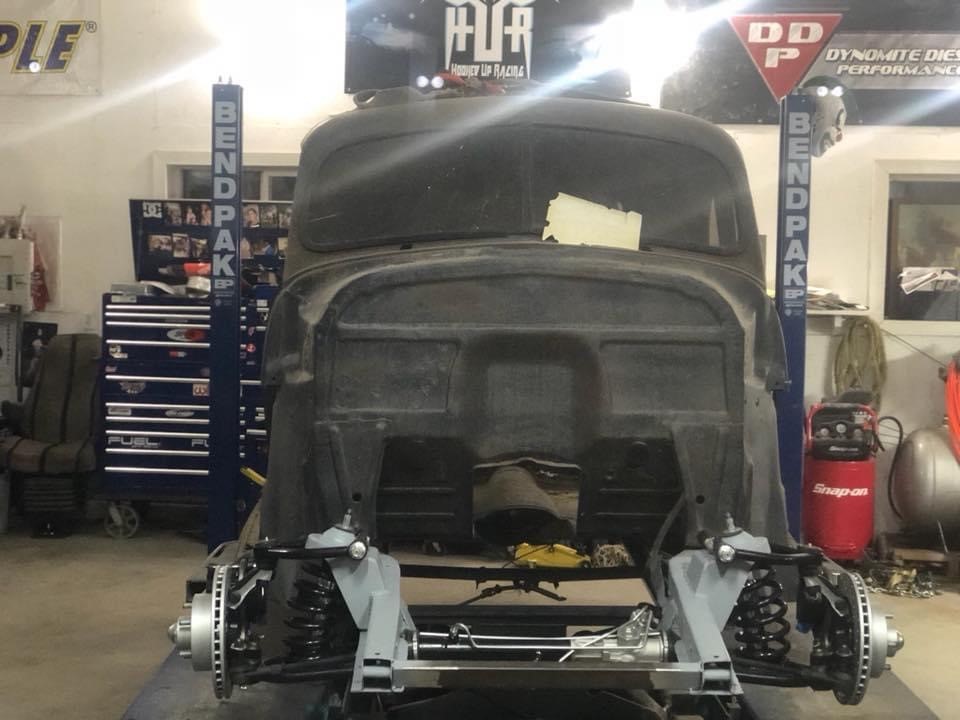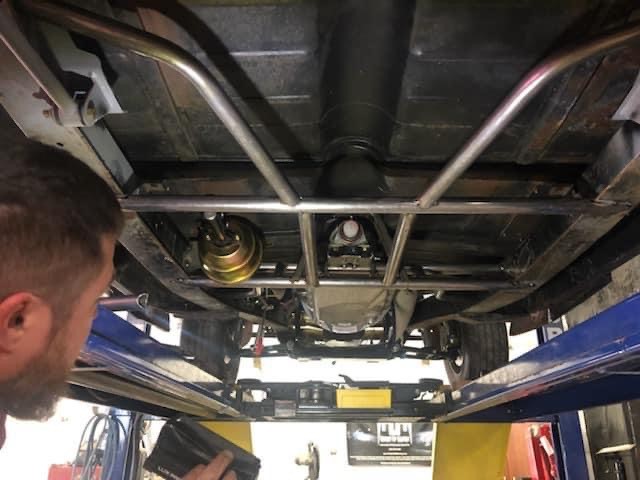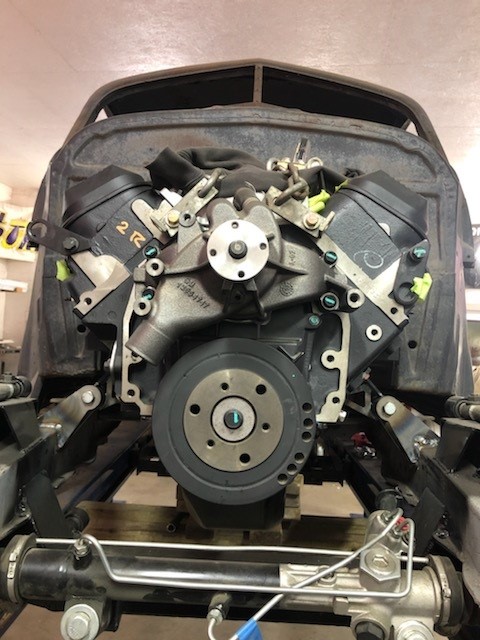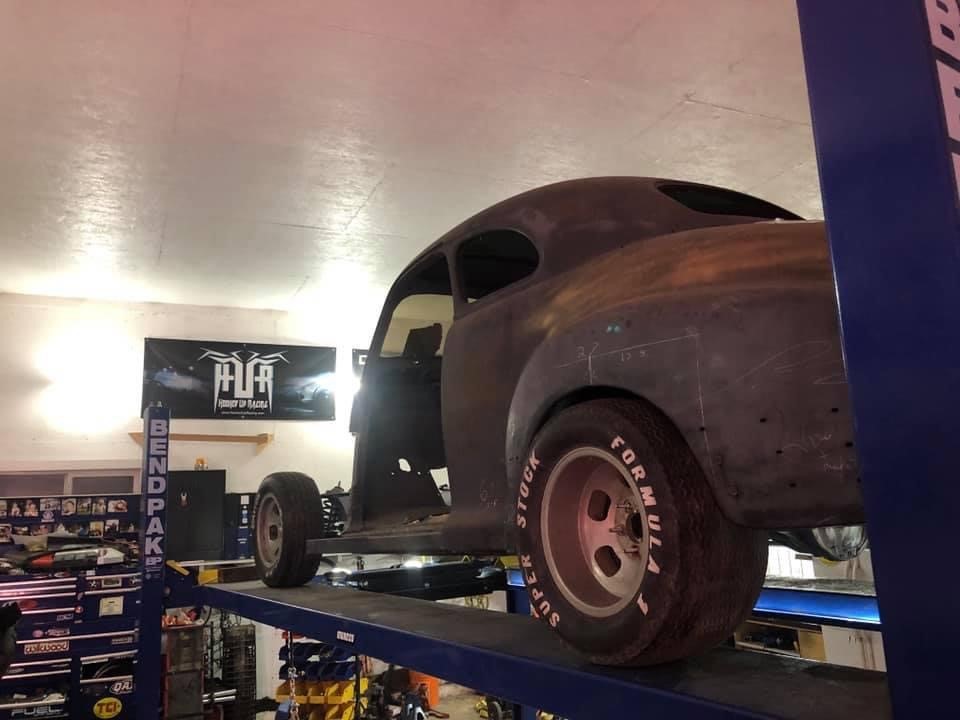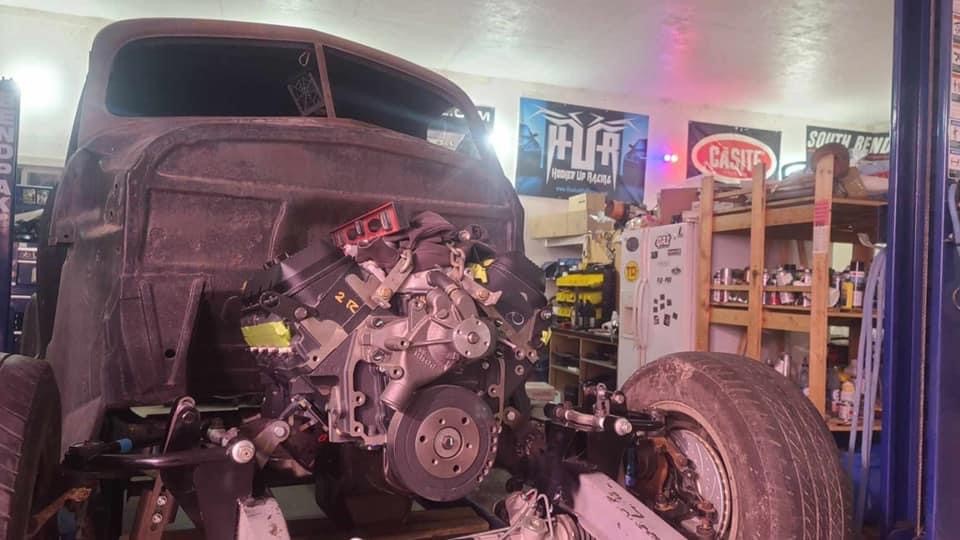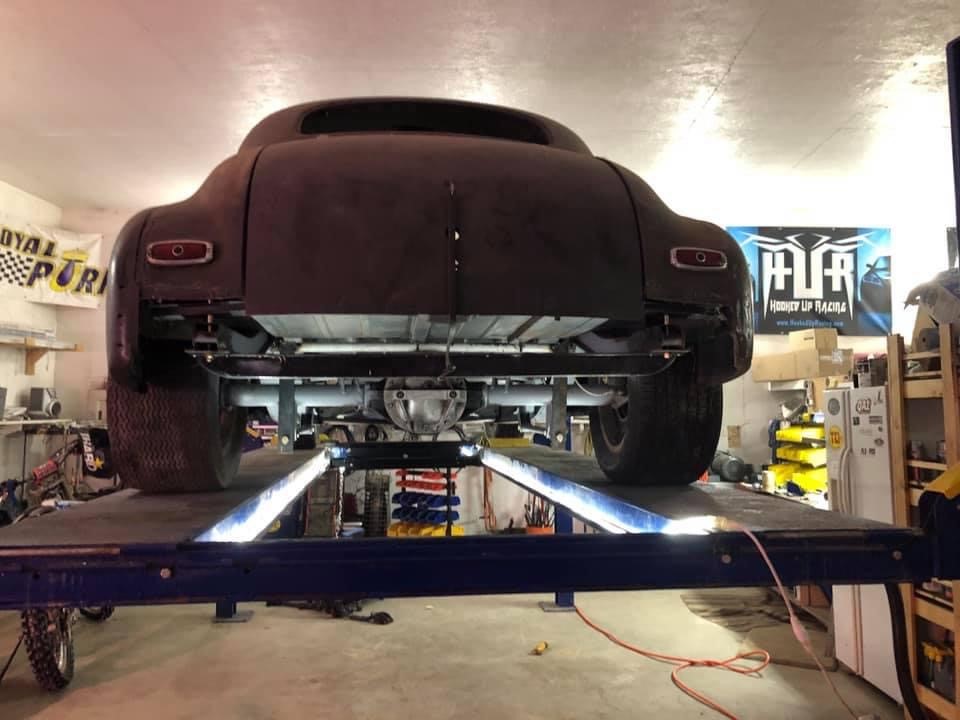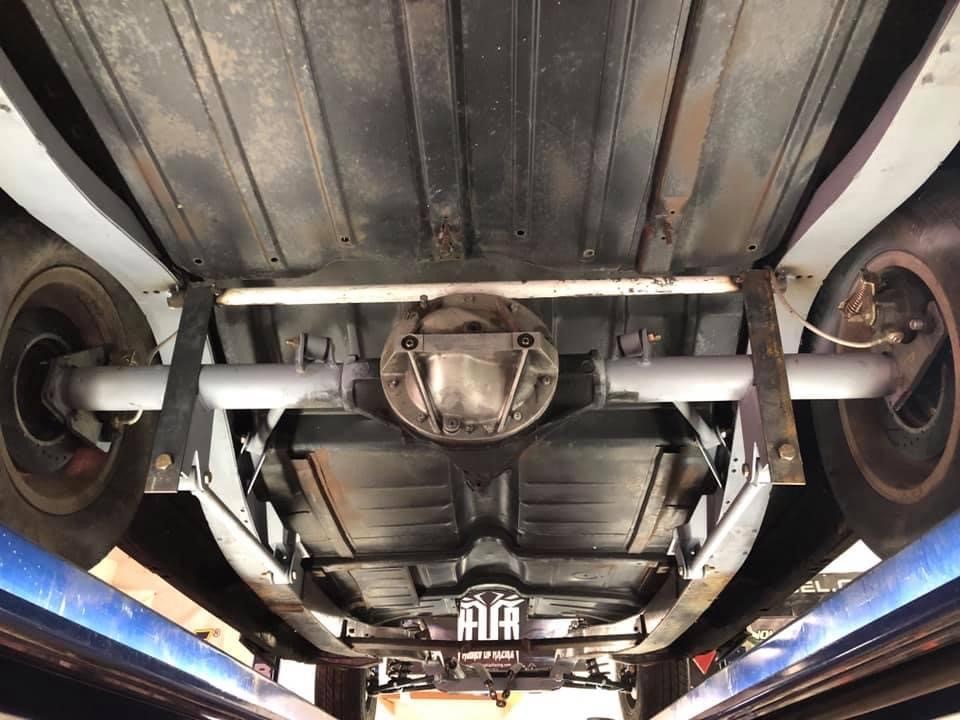 Chelan
1947 Hot Rod/Custom
Chevrolet Coupe Stylemaster
Colors: Future Bing Cherry Red with Ghost Flames
Owner: Paula and Jeff H
Modifications: Air Conditioning, Reinforced Frame, Disk Brakes
Interior: TBD, Original
Engine: 502HO Chevy Crate
Horsepower: 461 HP, 558 Lb/ft Torque
Transmission: GM 6L80E
Front End: Mustang 2, Coil Over, Rack Steering
Rear End: GM 10 Bolt with 410 Limited Slip, Triangulated 4-Link
Rims: 50 Series Tires: TBD
History:
My name is Paula and I'm from Airdrie, Alberta. Here is my story. 
My father had bought the 1947 Chevy Coupe from his uncle in Manitoba and brought it back to Calgary to hot rod. He tore it apart and did a bit of trade work on it here and there. (He was a custom auto upholsterer at that point).
Ever since I can remember, I saw this beautiful car sitting in pieces for over 40 years.
My father changed occupations to long distance owner operator truck driving and had no time to work on it until retirement. Unfortunately one month before retirement, he suddenly passed away on the road from a massive heart attack.
During the time he was on the road, my dad had the car stored at a farm outside Crossfield. When my parents moved from Crossfield to Calgary, the owner of the property wasn't able to contact my parents to inform them that the person who rented the property had passed away and they were holding an auction for all vehicles on the property. Needless to say, the car was auctioned off to an unknown buyer. It was lost for 10 years!
After my father passed away, I wanted his car back so I could finish it in his memory. I had all of the parts in my parents garage. I just didn't have the body and chassis. I put out a "searching for" ad on Facebook and knew it was a long shot. However, there were a few custom features I knew my dad did to it but didn't have any pictures of it. Cut outs on the sides of the hood, and tinted bing cherry etched side windows.
Low and behold, someone tagged someone else thinking they may have it. Turns out, it WAS the car and it was for sale!! It was also not far from me! It was in Balzac!
I am now in possession of my dad's car and it's currently in the shop. I have trusted Jamez at Hooked Up Racing in Tomahawk to do the work for me. The suspension, drivetrain, and frame has been finished. It is still a work in progress.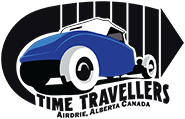 This is the only thing left that I have of my dad, and I will beg, borrow and steal to get this finished in his honor. I know he is looking down and smiling.
Tags: 47 Hot Rod, Custom, Stylemaster Coupe, 502 HO,
All content is copyrighted and belongs to the Owner and the Time Travellers Car Club
---