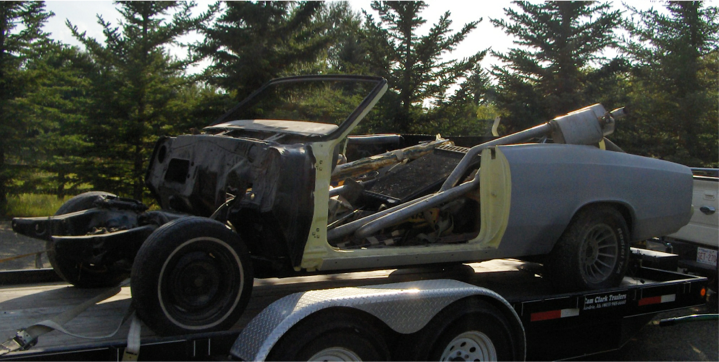 Year: 1966
Make: Chevrolet
Model: Chevelle
Color: Yellow
Owner: Jack C
66 Chevelle Super Sport Convertible.
I purchased this car in Saskatchewan in1993 from a friend of mine. I brought it back to Airdrie with the intent to restore it, where it sat for a year or so.
Another friend really wanted it and eventually talked me in to selling it to him. It took a couple of years to realize that was a mistake.
My friend started to restore it. He took it all apart and got a shop to start doing some sheet metal work.
A while later the shop was changing locations and asked him to take it home for a while which he did. The car sat in that state till 2009 when I talked him into selling it back to me.
I started a full restoration right away and finished in summer of 2013.
The car still has its original 325 HP 396 with auto transmission.
There were just over 5300 big block convertibles produced in 1966.
All content is copyrighted and belongs to the Owner and the Time Travellers Car Club
Tags: Chevelle, 1966, SS, Super Sport, Convertible