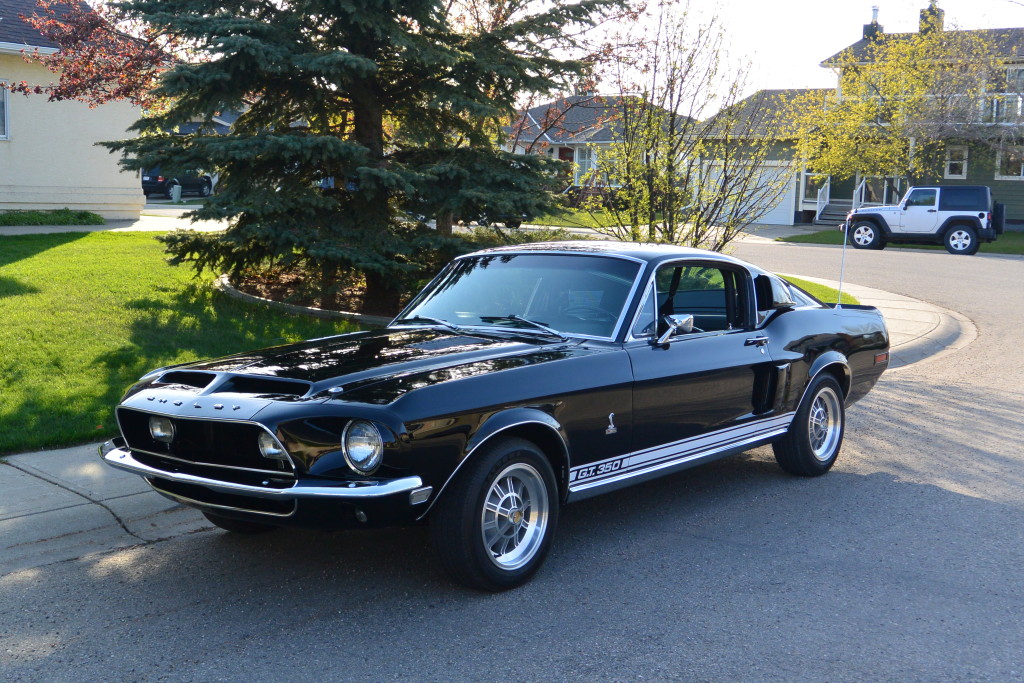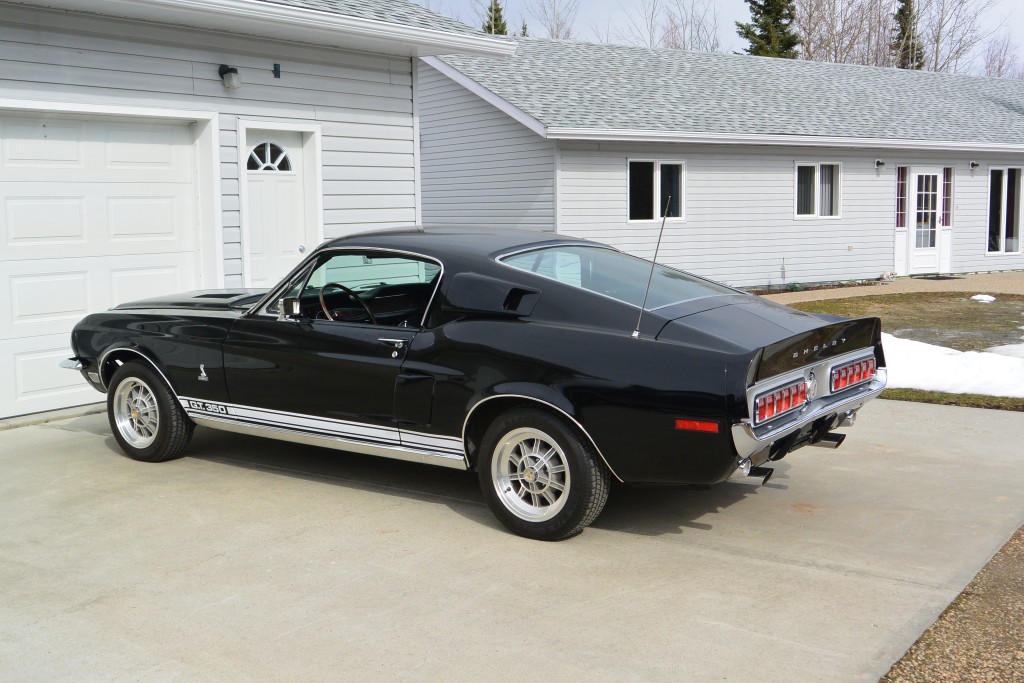 Year: 1968
Make: Ford
Model: GT-350
Colour: Black
Owner: Keith Miles
Purchased in Dryden Ontario 1975. An original Canadian export car delivered to Sud Ford in Longueuil, Quebec on July 10, 1968.
Total 1968 production non-Hertz GT-350 fastbacks – 803
One of 21 GT-350s with this trim and color combination.
Being an eastern Canada car it was pretty rough when I bought it. I drove the car for 2 years then parked it until I could gather enough parts (and money) to complete a reasonable restoration. I completed the first restoration in 1994, but at that time the access to original parts and quality reproductions was not readily available so several parts that needed replacement just couldn't be done. In 2013 I once again disassembled the car, and over the next 2 years completed the upgrades I had always wanted to do plus a fresh paint job. The car is now basically complete with original, NOS, concours correct reproduction, or date correct parts throughout. It's great fun to drive and I always enjoy sharing information with people at car shows that are interested in the car.
Tags: 1968 Ford, GT 350, Shelby, Mustang
All content is copyrighted and belongs to the Owner and the Time Travellers Car Club